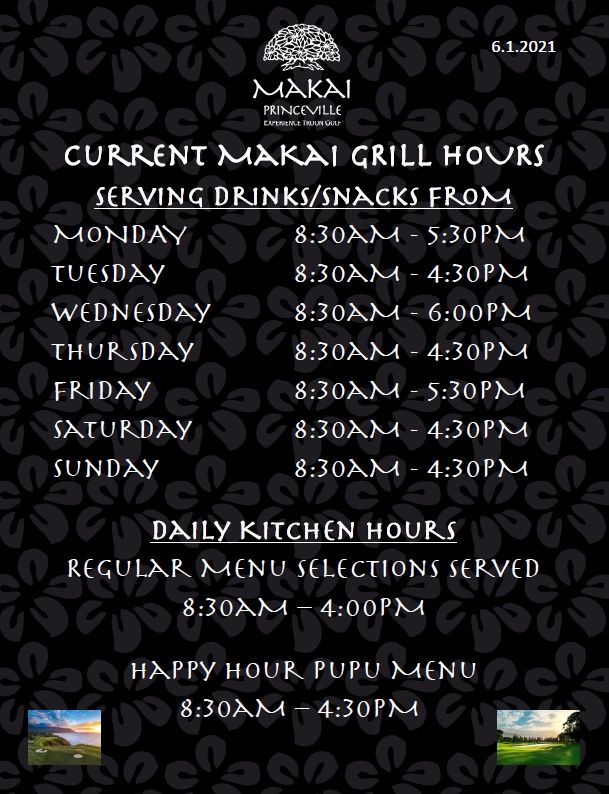 Makai Grill @ Makai Golf Course
If you are looking to enjoy breakfast and don't want to hassle with dishes, then head to the golf course!
The Princeville Makai Golf Club's "Makai Grill" is now open for breakfast, lunch and happy hour 7 days a week! We gladly serve to golfers and all non-golfers alike. Enjoy our made to order entrees loaded witih locally sourced and organic ingredients while also catching the big game on our 70" HD TV.
The grill is located on the back lanai of our clubhouse.