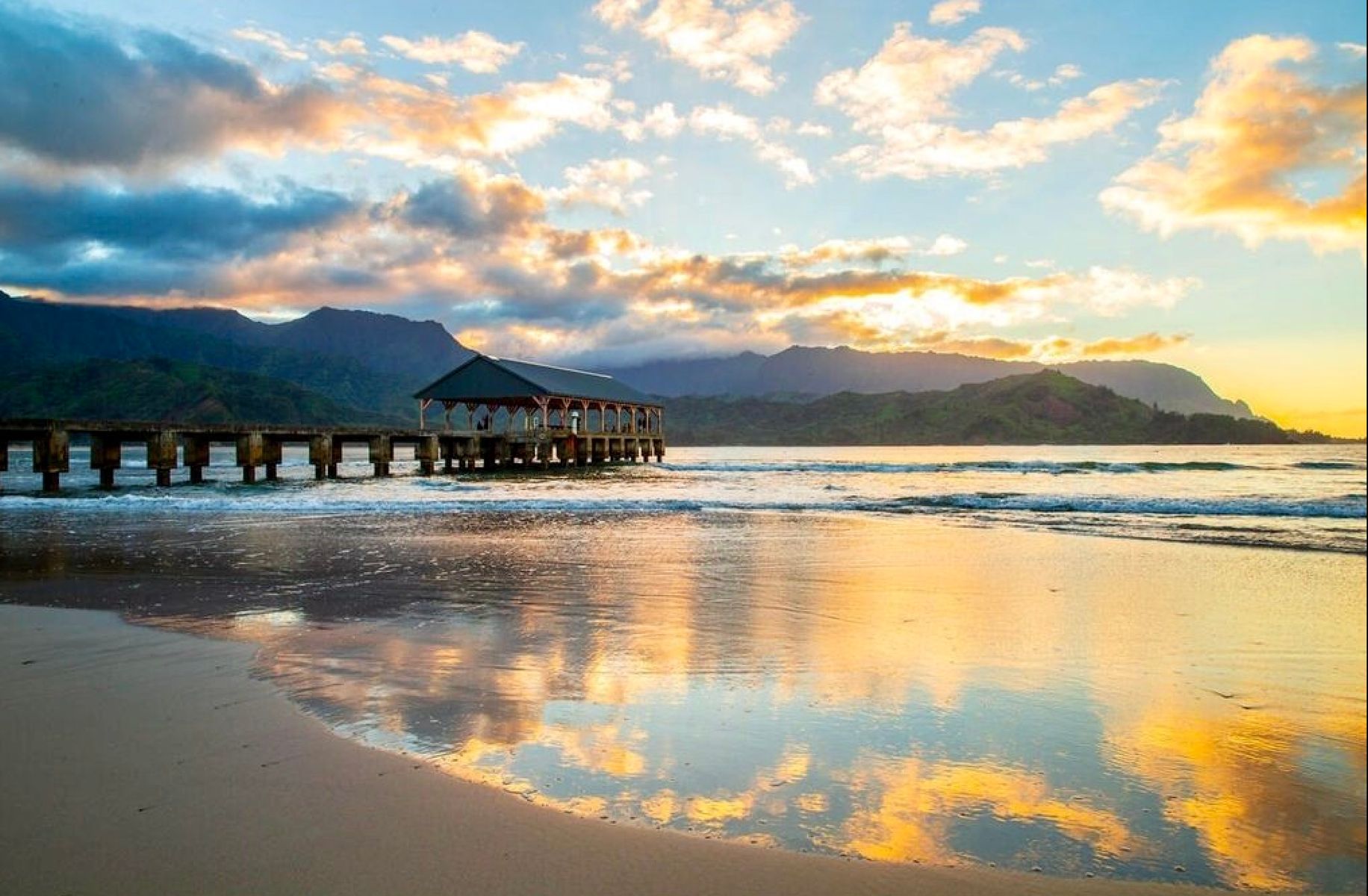 Hanalei Bay Pier.. An amazing place to spend the day….
Aloha, and welcome to paradise!
Thank you for your interest in Hanalei Bay Resort, Princeville! We are here for you in case you have any questions while making a decision on where to stay. Hanalei Bay Resort Units 1537, 7101, 7102 and 7101/02 are privately owned and managed vacation rental condos which include the following: a studio style suite, (2) one bedroom suites and a two bedroom suite at Hanalei Bay Resort in Princeville. They can be divided and rented in 3-4 different ways between the two units (shown below). All units are ground level entry. Unit 1537 is a top floor condo but has ground level entry as well.
Our family has been coming to Hawaii for over 30 years and now we can share the love that we have for the islands with you. Because these units are privately owned, you know exactly which unit and view you will have along with the personalized service you deserve on vacation! We would love to share our home-away-from-home with you!
Thank you and if you have any questions or concerns regarding any of these rooms, please reach out to me directly or send in a request for more info. We look forward to helping make your vacation the very best it can be.
If you are located on the East Coast, you might want to check out our Beach Cottage in Siesta Key, FL.
Jeff & Cheryl Kondra
Need Help Deciding On Which Property?
Thank You For Your Interest In One Of Our Properties..... 🌺 We Appreciate You.... 🤙🏼